Meet the team here at Nelson Myatt
Andrew specialises in Personal Injury, Litigation and Family law (divorce/separation and children) matters. He is an excellent litigator and his track record demonstrates this. He does not like 'coming second'. As a trained Barrister his advocacy skills are very persuasive both in court and when negotiating with the 'other side'. He is always willing to go the extra mile to ensure his clients obtain the best possible outcome in their case.
Andrew has experience of high value divorce/separation matters and personal injury claims along with numerous multi-track litigation matters including injunctions and other remedies required in civil law claims. No matter is too big or too small to discuss with Andrew at a free first meeting and his track record for the clients he represents is excellent.

Andrew is a member of Resolution, as such he believes in and practices a constructive, non-confrontational approach to family law matters. That said, he will always strive to ensure that his clients achieve a fair and reasonable settlement whether it is financial when separating following divorce or cohabitation, or when facilitating contact between children and their parents.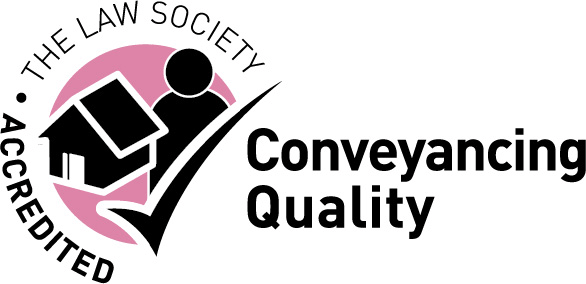 Claire is the head of conveyancing and other property/land departments within the firm dealing day to day with both private and commercial sales, purchases and leases. Claire also deals with Wills & Probate for the firm.

Claire excels at creating an excellent working relationship with her clients and strives for the best possible outcome for them from day one, through to completion. Claire's glowing testimonials from previous clients speak for themselves and a selection are available on our website.

Claire has experience of working as a solicitor in local authorities and has previously worked for the Civil Service, Solicitors Regulation Authority and the Independent Police Complaints Commission.
Claire is currently looking forward to welcoming a new puppy into her life and so will be taking up walking and sleepless nights.
Stephen manages the practice as a whole, looks after the IT, keeps the website and social media up to date, runs the payroll, offers first line support to our staff, manages the accounts, pays the bills and produces reports. He loves an Excel spreadsheet!
Stephen was involved in the business from the start on a part time basis and has expanded his role as the business has grown. He brings with him 17 years in the IT industry with Fujitsu and prior to that 14 years as a Civil Servant.
If there is any spare time, it is spent with the grandkids, DIY, walking the dog or maybe a game of table tennis.
Sam joined our team in February 2021 having worked at other local solicitors since 2015. He brings with him a wealth of experience in Conveyancing, both residential and commercial property along with Wills, Probate, estate administration and Powers of Attorney.
Sam joined during the difficult time of Covid restrictions but is eager to get out into the community to deliver talks and presentations about Wills, Powers of Attorney and Court of Protection issues.
Sam fully embraces our ambition to reduce the amount of paper we use, being an IT expert means he will communicate primarily using email and makes good use of Law Connect to share documents with our clients.
Outside of the office Sam enjoys spending time with his young family whilst also running a local theatre group. He also has a keen interest in following the rollercoaster fortunes of Liverpool football club.
Emma joined our team in November 2021 having relocated to the area. Emma completed her Law Degree at Aberystwyth University and completed the Legal Practice Course at the University of Law, Chester.
Emma specialises in Residential Conveyancing and qualified as a Solicitor in September 2020. Emma assists clients with all types of residential conveyancing transactions including freehold and leasehold sales and purchases, transfers of equity and re-mortgages.
Emma loves to make a difference to people's lives and fully believes in a client focused service which she is always conscious of when dealing with our clients on a day-to-day basis.
In her spare time, Emma loves to bake, travel, and spend time with her family.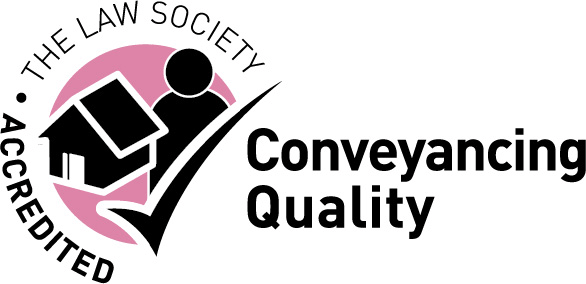 Sharon joined us in June 2016 and specialises in conveyancing. Sharon became a qualifed conveyancer regulated by the CLC in February 2019 after a lot of hard study and hands on experience.
Sharon quickly became a valued member of the team and has built a good reputation with clients and has received several brilliant reviews.
Sharon is also able to swear oaths.
Caitlin brings with her a depth of experience in litigation having attended over 1000 hearings in her previous role as a County Court Advocate. She has represented clients in road traffic accident claims, commercial contractual disputes, mortgage possession litigation and consumer credit disputes amongst others. She also has an abundance of experience in advising clients of their rights and enforcing them from her role as advice co-ordinator for Refugee Action. Although she is a trainee solicitor, do not let the title fool you, she has already won her first case under the Nelson Myatt banner defending a litigation case and takes no prisoners when it comes to fighting for your rights.
She has taken no time at all in getting used to our systems and fits in well with our small busy team. She prepares thoroughly for hearings and is proving to be a real asset for the Nelson Myatt team.
In her spare time Caitlin enjoys focusing on her fitness, she is a keen thai-boxer and enjoys yoga in her downtime. She is also a keen traveller and has recently explored Bali and has undertaken a Safari in South Africa.
Ffion joined us in November 2016 as our main administration assistant, since then she has become a valued member of our team and has now been promoted to Office Manager.
Looking after the day to day running of the admin team, ensuring all our clients are looked after and their matters dealt with promptly and pressionally keeps Ffion busy.
Ffion works part time hours fitting her working life around her childcare commitments
Judith joined us in October 2019 as a Consultant, bringing with her a wealth of experience in all things property related - both residential and commercial. She also handles Wills and Lasting Powers of Attorney.
Ann-Marie is new to the role of Office Administator at Nelson Myatt after taking the step to change career. She is excited to try something new and is embarcing the the opportunity with the support of everyone in the team.
Working full time, Ann-Marie will be answering your calls, setting up new matters, sending out initial documentation. She has setled in very quickly becoming part of our growing team.
With a passion for walking in the mountains, Ann-Marie makes the most of her spare time and loves getting out into the fresh air with her family,
Trisha Joined our growing team in October 2021 as one of our adminstration officers. After working in education for 10 years, with customer servies and accounts prior to that she felt ready to take on the challenge of a new direction.
Trisha brings a wealth of experience in customer facing situations to our admin team and this fits in perfectly with her being the first point of contact for many of our clients where a professional and confident approach is key,
Trisha is a local girl and lives for her family including her grandchildren and the new addition to the family, their dog Bonnie, In her spare time, Trisha enjoys walking, Kayaking, paddle boarding, spinning and training in the gym. There is also time for meals out and experiencing fine dining cooked by her husband.